The Changing Face of HMI Applications
Capacitive sensing has changed the face of Human Machine Interaction (HMI) in consumer and industrial products, allowing product developers the freedom to design a superior interface, while maintaining the ease of use and responsiveness of a physical button.




Join our webinar to learn how Infineon CAPSENSE™ solutions enable developers to bring elegant, reliable, and easy-to-use capacitive touch sensing functionality to their designs.
This 1-hour webinar will cover:
An overview of the CAPSENSE™ solution from Infineon Technologies

Applications for CAPSENSE™

A demo showing how to implement CAPSENSE™ technology using

ModusToolbox™

development tools on the

PSoC™ 62S2 Wi-Fi BT Pioneer Kit

.



Get an opportunity to ask your questions during a 15-minute Q&A session at the end of the webinar presentation.
Infineon CAPSENSE™ solutions bring capacitive touch sensing functionality to your design using PSoC Creator's CAPSENSE™ component, ModusToolbox CAPSENSE™ Middleware or the Mechanical Button Replacement portfolio.
Advantages to CAPSENSE™-based user interfaces
Infineon CAPSENSE™ solutions have replaced more than six billion mechanical buttons, and enable hundreds of diverse types of sensing applications from touch screens to liquid level sensing to proximity detection applications. Compared to a mechanical button-based design, a CAPSENSE™-based user interface: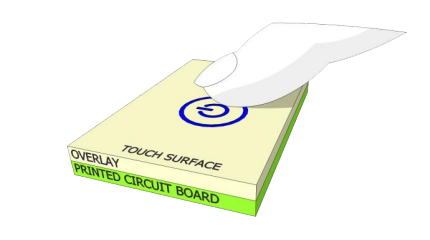 Does not involve moving parts and will not wear out over time

Can be completely sealed to prevent moisture from seeping in

Does not require force to operate

Results in reduced BOM cost

Offers more flexibility in button shape, size and graphical representation for your overall design
Capacitive-Sensing Solutions
Infineon CAPSENSE™ solutions can be found everywhere from smartphones, wearables, automotive HMI, home applications, printers and more!
ModusToolbox™ is a collection of easy-to-use software and tools enabling rapid development of Infineon MCUs.
The CAPSENSE™ Configurator Tool in ModusToolbox shows how simple it is to configure widgets such as buttons, sliders, and touchpads without sweating the details of sensor arrangement, multiplexing, and position calculation. You choose the widgets you need and the tool guides you through the selection of pins for the sensors and generates the code to make application development a breeze.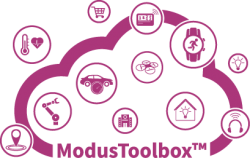 PSoC™ 4 & PSoC™ 6 Portfolios
CAPSENSE™ is a dedicated peripheral found across the PSoC™ 4 and PSoC™ 6 portfolios, perfect for anyone wanting to build devices with robust and reliable capacitive-sensing functionality.

The PSoC™ 4 portfolio consists of several families of Arm Cortex-M0 and Cortex-M0+ microcontrollers suitable for complex touch HMI interfaces, sensor hub and touch+ system
controller integration. Functions such as analog sensor integration, capacitive touch, and wireless connectivity have been integrated and optimized in PSoC™ 4 to make it the industry's most flexible and scalable low-power mixed-signal architecture.
The PSoC™ 6 portfolio is built on an ultra-low-power architecture ideal for battery powered applications. The dual-core Arm® Cortex®-M4 and Cortex-M0+ architecture lets designers
optimize for power and performance simultaneously. Using its dual cores combined with configurable memory and peripheral protection units, the PSoC™ 6 MCU delivers the highest level of protection defined by the Platform Security Architecture (PSA) from Arm.
The PSoC™ 6 MCU features the latest generation of industry-leading CAPSENSE™ capacitive-sensing technology, enabling modern touch and gesture-based interfaces that are robust and reliable.
This webinar will demo using CAPSENSE™ on the PSoC™ 62S2 Pioneer Board, one of the many available Infineon products featuring CAPSENSE™ technology.

The PSoC™ 62S2 Wi-Fi Bluetooth Pioneer Kit (CY8CKIT-062s2-43012) enables the evaluation and development of applications using the PSoC™ 62 Series MCU. This low-cost hardware platform enables the design and debug of the PSoC™ 62 MCU and the Murata 1LV Module. The PSoC™ 6 MCU is Infineon's latest, ultra-low-power PSoC™ specifically designed for wearables and IoT products. The board comes with capacitive sensing interfaces including 2 buttons and a 5-segment slider. Using the 4th generation CAPSENSE™ provided in the PSoC™ 62 Line, self- and mutual-capacitive-sensing systems can be evaluated with this kit. Learn More
Interested in building your own applications using CAPSENSE™ technology?
Hackster is partnering with Infineon to challenge the developer community to help push CAPSENSE™ into future applications beyond our wildest dreams in the Propel Human-Machine Interactions into the Future Challenge.
Beginning September 2022, Infineon will be giving away 50 capacitive HW solutions and 50 inductive HW solutions to the top project proposals in order for them to build out a contest entry. Sign up to be alerted when the challenge opens!

Principal System Engineer, Infineon Technologies
Vibheesh Bharathan is a dynamic marketeer with strong engineering background in system design and semiconductor fields. Vibheesh is a Principal Engineer responsible for Touch sensing technology portfolio of MCU product line at Infineon Technologies AG. He has over 15 years of experience in technical and business roles and enjoys technology and business development. He is based in San Jose, California.
MCU Product Marketing Manager – PSoC 4, Infineon Technologies
Brady Greiner is a Product Marketing Manager for all PSoC 4 products. He has a wide variety of experience in microcontrollers, connectivity, and security. Brady is a product leader with a track record of defining, developing, and launching solutions into various markets including industrial, medical, and consumer electronics. Brady earned his Bachelor's degree in electrical engineering from the University of Minnesota.
Staff Applications Engineer, Infineon Technologies
Brendan McAndrews is a Staff Applications Engineer in the IoT Compute and Wireless business unit at Infineon. Brendan has a strong track record of developing systems with CAPSENSE designs for human-machine interface applications. He holds a bachelor's degree in electrical engineering from UC Santa Cruz.
Learn how to implement inductive sensing using PSoC 4700 MCU family and tune it for your desired performance.
Learn about the CAPSENSE™ operation, CAPSENSE™ design tools, performance tuning of the PSoC™ Creator and ModusToolbox™ CAPSENSE™ component and design considerations.
Learn how to design and tune a proximity sensor to achieve a large proximity-sensing distance and liquid-tolerant proximity sensing + implement gesture detection and the wake-on-approach method.
Browse and find inspiration from projects featuring CAPSENSE™ technology.
Find upcoming events, workshops, and more!
Hackster, an Avnet Community © 2022